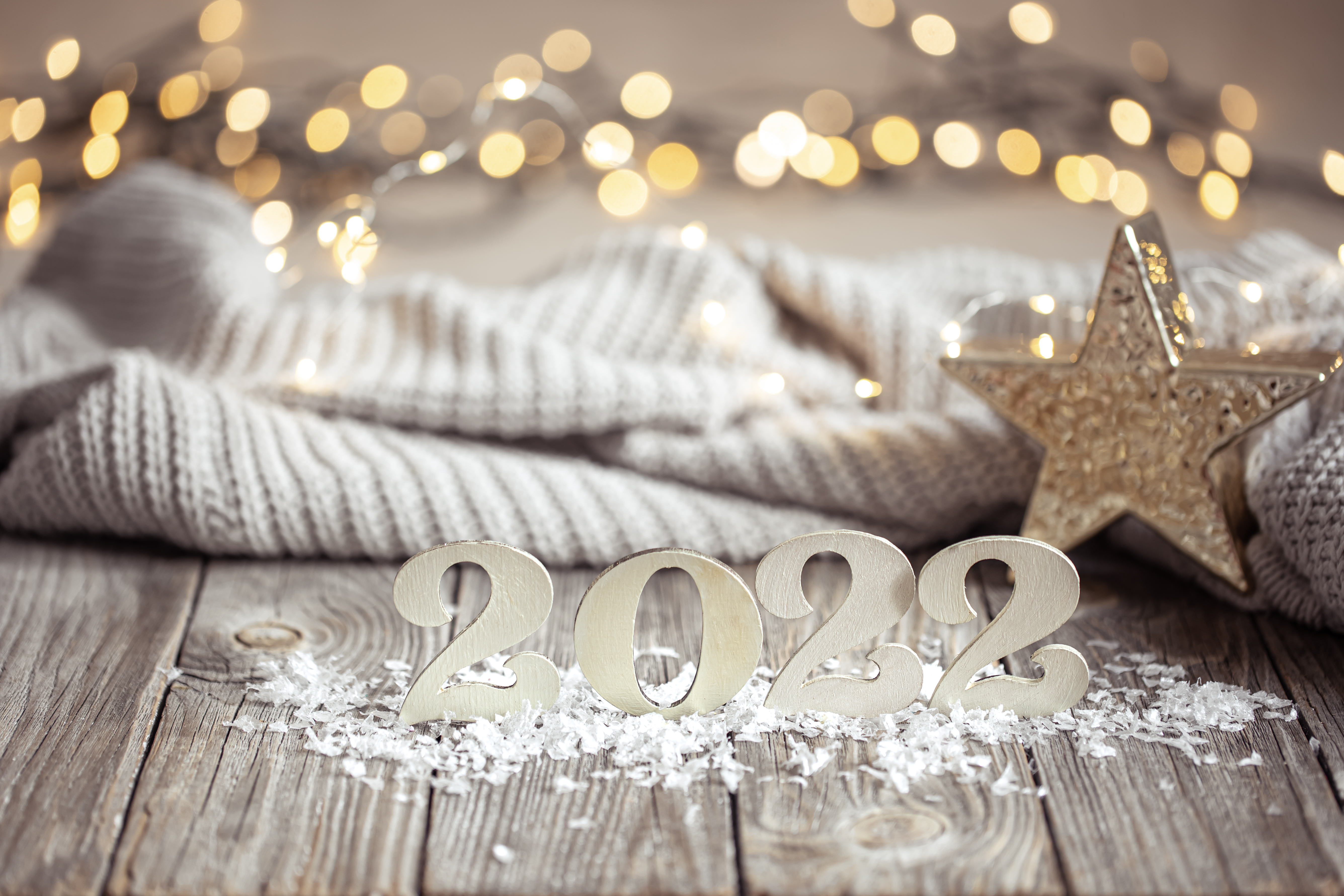 Blog - 2022 End of Year Roundup
Updated on December 22, 2022
Celebrating the Highlights of 2022!
December 22, 2022
As we close out 2022 and head into the new year, let us reflect on some of the highlights and achievements of the year that was.
Our New Visa Platinum Rewards Credit Card
The introduction of our NEW Visa Platinum Rewards Credit Card was the highlight product of the year. Our goal with this special card was to give our members a world-class rewards program in a card that promised the low-interest rates and great terms.
With this card, members earn 1.5 points for every dollar spent. Points are easily redeemable for cash, gift cards, travel gift cards, merchandise, and statement credit options. The NEW Visa Platinum Rewards Credit Card offers a competitive 12.750%* variable interest rate, up to a $50,000 limit, and a 0% international transaction fee.
In addition, in your first three (3) months with this card, you may conduct a 0% introductory APR* rate for 12 months on balance transfers. In the first six months, you will receive 0% introductory APR** on new purchases. This incredible offer can help you save money and pay off your debts sooner. If you are not currently a NEW Visa Platinum Rewards Credit Card member, we encourage you to check out all the benefits of the card here.
*The APR (Annual Percentage Rate) is variable and subject to change without notice. Rates are subject to credit qualifications and approval. Click here for VISA Platinum Rewards disclosure. **Introductory 0% APR for new credit cards only. Exclusively for members living in the United States. Credit history is required.
Social Media and Blog Launch
A large part of being good financial partners is keeping you updated and informed of new products, services, events, risks, and opportunities. This year, we launched four new social media channels and a blog!
Social media channels are easy, quick ways to discover the latest news about your Credit Union. Our Blog tackles Credit Union news, products, and services in depth so you can make informed decisions about your financial health. You can find our Blog on our website's home page. And make sure you follow us on LinkedIn, Instagram, Twitter, and Facebook.
61st Annual Meeting
The Annual Meeting is our chance to come together as a community, share the accomplishments of the year before, and look ahead to the year that will be. This year, with more than 1,000 members and employees signing up to attend virtually, the 61st IDB Global Federal Credit Union Annual Meeting, held on June 8, 2022, was a definitive success.
One of the Credit Union's goals is to help members secure a stronger financial future. 2022 is a great representation of this, as we enhanced the value of Credit Union membership by paying above-market rates on shares and deposits, offering below-market rates on loans, and waiving and reducing product fees.
Join us for our next Annual Meeting in May 2023 to hear more good news!
National Hispanic Heritage Month
National Hispanic Heritage Month, from September 15th to October 15th, is truly a special time for the IDB Global Federal Credit Union. This year's theme was Unidos: Inclusivity for a Stronger Nation, and with projections that the growing Hispanic population will make up 30% of the United States population by 2050*, it was especially appropriate.
We were honored to celebrate the impact Hispanics and Latinos have made on our history, culture, and society. To highlight this, we spoke with former IDB Global Federal Credit Union Marketing Manager, Natalia "Nati" Esguerra Rezk, now Senior Communications Analyst at the IDB. She talked about the highlights and challenges of moving to America and how our Credit Union helped her in that transition. As she told us, "More than my financial institution, the Credit Union has been my community." You can read our full interview with Nati here.
*Source: Pew Research Center
International Credit Union Day
This special day in October empowers our members to help them build a solid and secure financial future. We provide a place where members can save and borrow at competitive rates, with low to no fees, and enjoy personalized service. This year, we asked current members for their feedback.
For instance, Michell Maxwell, a member from Washington D.C., told us why he enjoys being an IDB Global Federal Credit Union member: "The prompt attention to my deposit and withdrawal requests. Individual attention is provided when I have questions about my account. And the lower fees and more personalized approach to customer service for all their members." Well said, Maxwell, and thank you. Read more of his and other members' thoughts in our International Credit Union Day blog post.
How IDB Global Federal Credit Union Helped a Member Victimized by Fraud
A perfect example of our service is the story of Andrea.* Several months ago, Andrea received an email asking for verification of a $180 charge to her PayPal account. The email provided a phone number to call in case Andrea suspected fraud.
The email itself turned out to be a fraud. Unfortunately, emails such as these can be convincing, so Andrea called the number and "reported" fraud. Over the next few days, the friendly voice over the phone defrauded Andrea out of much more than the initial $180. When it was clear the person was a scammer, Andrea called IDB Global Federal Credit Union and reported the issue. After working diligently for several weeks, Credit Union representatives recovered 95% of the money stolen from Andrea. "My gratitude to the Credit Union is deep and heartfelt," Andrea says.
We were very pleased that this was a fraud story with a happy ending. Still, it is essential to note that the Credit Union cannot always retrieve stolen funds. Be sure to read Andrea's full story, along with important tips on avoiding fraud in the first place and other scams to watch out for. You can find the blog here.
*Not her real name.
Yes, 2022 certainly came with a lot of highs. Unfortunately, it came with some lows as well. One such low was hurricane Lisa, which recently devastated much of Belize. To secure donations to help the most vulnerable populations of Belize, in addition to donating $1,000 directly, we were proud to partner with the IDB Staff Association. The effort raised $7,500.
Financial Strength
We close the year with over 10,000 members, $750 million in assets and a net worth ratio more than 12%. Per Glatt Consulting, we have the highest financial health rating of all D.C. credit unions.
On behalf of all of us at IDB Global Federal Credit Union, thank you for choosing us as your financial partner. We are dedicated to earning your trust and business daily with excellent service.

We congratulate Argentina on their World Cup win and wish you all the best through the holidays and into the New Year!