Did you know your family members* are eligible to open an account with us?

At IDB Global Federal Credit Union, we like to think of our members as one big happy family. That is why with our Family Referral Program, when you share the benefits of Credit Union membership, you will both instantly get $50** (in the form of a deposit applied to your IDB Global Federal Credit Union savings account) and additional perks! You may refer up to 10 people.
When your family member establishes membership, you and they become eligible for: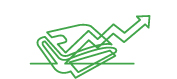 .25% discount on a personal or auto loan.**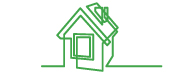 Waived loan commitment fee,** when you finance your refinance a property.
Just click the Submit Referral button below to refer a family member today! But do not wait. Referral Forms must be completed by November 12, 2021 at 11:59 PM EST.
* Our membership is extended to members of the immediate family or household of a current IDB Global FCU member. An immediate family member is defined as a spouse, child, sibling, parent, grandparent or grandchild of a current member. We offer membership to those individuals whether or not the family member lives in the same residence. A household member includes individuals living in the same residence and maintaining a single economic unit.

Excellent loan and deposit rates
Mobile Banking to manage your accounts 24/7 on the go
Outstanding service in English & Spanish
Investment advice through our partner Cetera Advisor Networks
Personalized guidance through your home buying journey
Products that fit the personal financial needs of G4 visa holders and US citizens
Financial education seminars and online educational platform
24/7 bilingual call center support