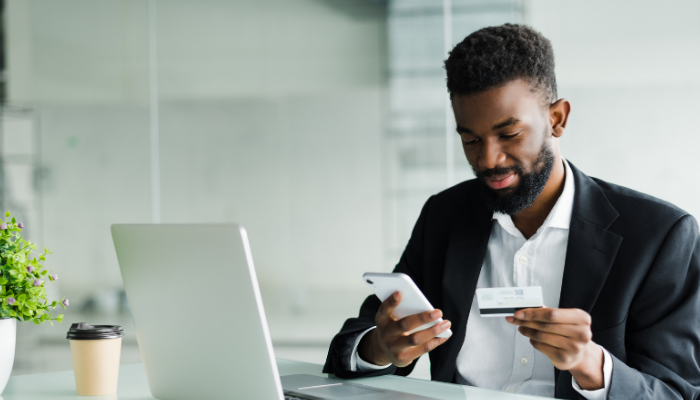 Cards Control
The safe and convenient way to manage your Debit Card within Mobile and Online Banking!
We are proud to announce our latest Online and Mobile Banking feature for domestic and international members called Cards Control.
Cards Control provides the tools you need to help control how, when, and where you use your IDB Global Federal Credit Union Debit Card.
---
Please note: Important Information Regarding Suspicious Activity on IDB Global Federal Credit Union Debit Cards.
Key Features:
1- View all your cards in one place!
You can now view your IDB Global Federal Credit Union debit cards easily and securely by logging into your Online Banking. Each card will be displayed on a list that identifies them by the last four digits. You can even nickname your card for easier recognition by clicking on the edit icon!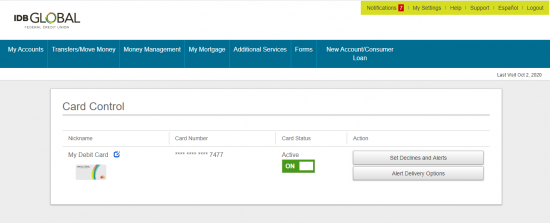 2- Turn your card ON or OFF in an instant
Did you lose your debit card? Accidentally misplace your wallet? No problem! Simply turn it OFF inside of Online or Mobile Banking to make sure one-time transactions are not processed without your approval. * With Cards Control, you're always just one click/tap away from instantly turning your card ON or OFF**.
*Recurring transaction will still occur even if the Debit Card is switched OFF.
**If your debit card is permanently lost, stolen or missing please call 1-202-623-3363 to reissue a new debit card.

3- Set your Alert and Control Preferences
Customize what types of alerts you receive and where you receive them inside the Alert and Control Preferences section. Alerts can be sent via SMS, email, and push notifications. If you do not want to receive alerts for every transaction, you can change your preference to "Preferred Transactions" or "Blocked Transaction Only." *
*There must be at least one alert option selected per account. SMS text messages are available for United States members only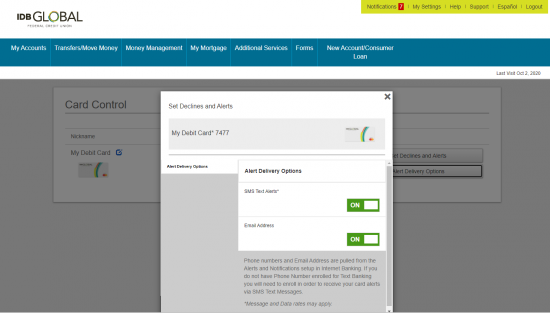 4- Choose which Merchants or Transaction types you want to deal with!
As an additional security feature, cards control allows you to set up which types of merchants and transactions your IDB Global FCU Debit Card is allowed to authorize. Luckily, every change is easily reversible and customizable, so you can always get the most out of your debit card.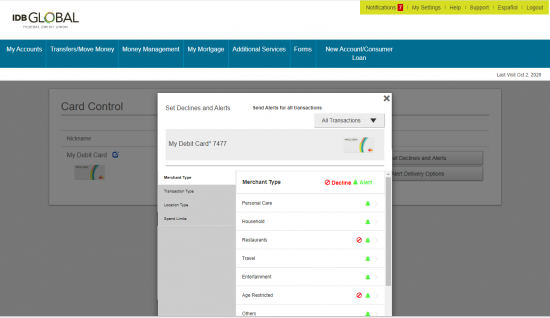 5- Block transactions by location
Do you want to avoid sketchy foreign transactions before they even happen? Easy! Just block transactions from Foreign Locations and leave that concern in the past.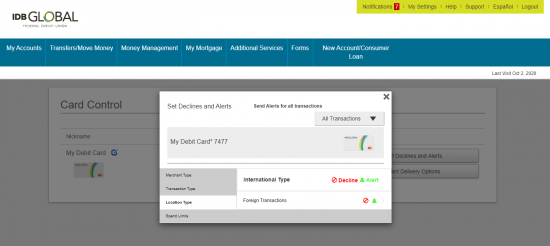 6- Set spending limits for your transactions
Did you set a personal goal not to buy anything over $100 dollars this week? Let Cards Control help! Our Spend Limits feature allows you to block transactions greater than the amount you pre-determine inside cards control. You can also disable receiving transaction alerts below a certain threshold within this feature.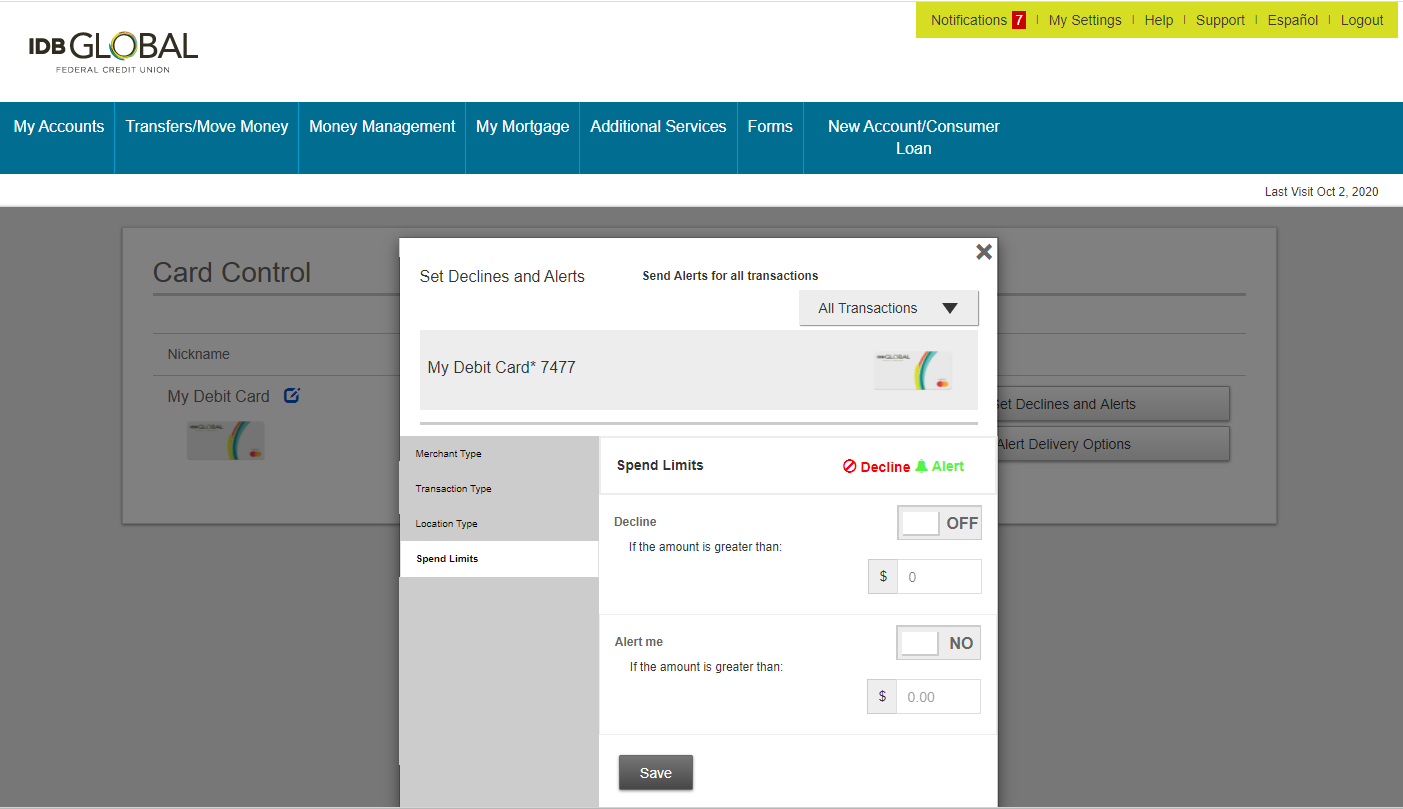 To learn more about Cards Control, please read our Frequently Asked Questions.