What's New
Read our latest news and keep up with all of the benefits we offer.
There is always something new happening at IDB Global Federal Credit Union! Stay up to date with all your Credit Union news and announcements.
59th Annual Meeting
In 2019, our Credit Union changed in a way that gave us new character and significance. We want to share the details and celebrate with our members how extraordinary the last year has been.
Join us on our 59th Annual Meeting on Tuesday, June 9, 2020 to hear about our journey in Becoming IDB Global Federal Credit Union and other 2019 achievements.
Watch the live broadcast at 4:30p.m. (EST)
---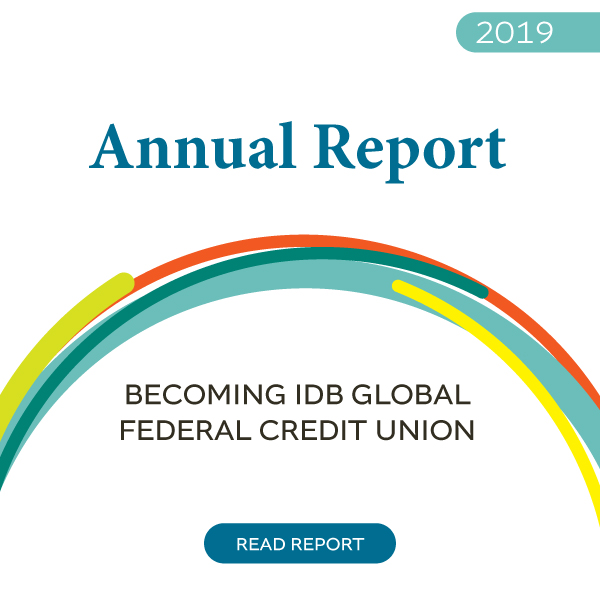 Introducing IDB Global Federal Credit Union
No matter what your priority is, we want to offer the tools you need to focus on what really matters. Products that suit your lifestyle and services that give you support. Resources to manage your funds and information to make smart financial decisions. Global reach to serve you anywhere you are.