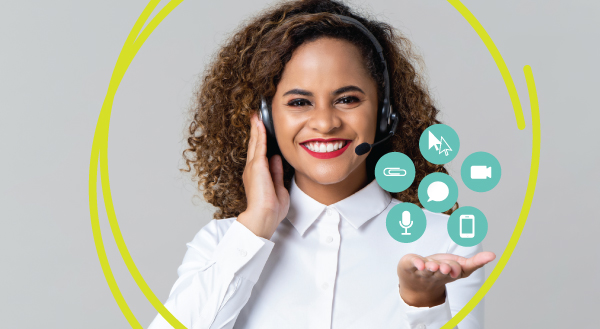 Experience a New Level of Digital Support
The Warm Personalized Service You Know and Love is
Now Only a Click or Text Away
We are closer and even more available to you in new ways, on a variety of platforms that you can easily access from your computer or phone.
You Spoke, We Listened:
NEW!!! WhatsApp and SMS!

At IDB Global Federal Credit Union, we pride ourselves on being available to our members in convenient ways, such as live chat, phone, video, and email.
And now, there is one more! You can connect with us for FREE* from anywhere in the world using WhatsApp!
WhatsApp is a free app that you download to your smartphone to send and receive private, secure texts, phone calls and video calls. You can now use WhatsApp to contact us via the app's free instant text message service. This means that our international members can contact us using WhatsApp without incurring any charges from wireless phone carriers* or any international calling charges.
Best Practices When Communicating Via WhatsApp and SMS
Never send account numbers, social security numbers or any sensitive information to the Credit Union via WhatsApp or SMS.
The Credit Union will never initiate a chat with our members via WhatsApp or SMS. If you are ever contacted via these channels without reaching out first, DO NOT engage and report it to us immediately.
Save the Credit Union's number in your contacts for WhatsApp and SMS to ensure that the correct number is always used.
Use WhatsApp and SMS channels for text chatting only; the Credit Union cannot answer calls via that number. If you prefer to call us, please use 202-623-3363.
*Data charges can apply if WhatsApp uses data from your wireless carrier. Free use assumes utilizing an internet connection. **Message and data rates may apply.
---
Getting help with your accounts, cards and loans is easy with our new digital support solution! Enjoy the convenience of live communication tools that will transform your remote banking experience - All so we can be closer, even while distant.
Here is how it works:
Find our widget on the bottom right side of the screen on our website, Online Banking, Mortgage Center and application platforms.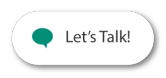 Choose what tool you would like to use to communicate with an operator. Video and Audio tools will use the microphone, speaker or camera of the device you are using.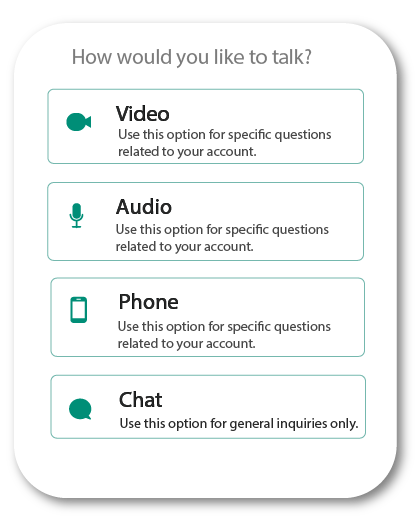 Wait until an operator answers and start chatting! For security, we will always verify your identity before disclosing any information regarding your account.
VOICE CALL
Say goodbye to call fees by using your device audio and microphone to call us directly from our online platforms. You can also request a call directly to your phone, whether your line is domestic or international – just leave your number and we will call you!
LIVE CHAT
For general inquiries, type up your question and receive a quick response on-screen from us. For specific matters, we will verify your identity via audio to ensure account security. You can also choose to receive the chat transcript for your own records.
VIDEO CHAT
For interacting face-to-face, call us with video and get the complete experience, just as if you were visiting the branch. You can see us and talk to us using your device's camera and microphone – or even only microphone.
CO-BROWSING
On-screen guidance for opening accounts, filling out forms, submitting wires and e-transfers, browsing online banking and much more! We will walk you through the platform while looking at your screen and showing you exactly where to click.
FILE SHARING
Send us documents and images needed to complete applications or to update your information by simply uploading the file saved on your device.
These features are currently available within our website, Online Banking, application platforms and Mortgage Center during business hours (9am-5pm EST). Try it out today and enjoy all the convenience of this new level of digital support!