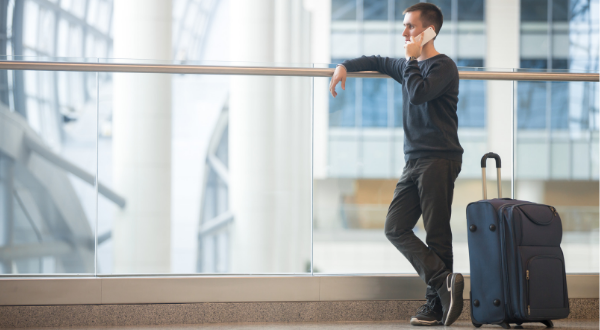 Travel Notification
Traveling abroad?
Make sure to let us know so you can use your cards! Here is all the information you need to notify us of your travels.
information you need
Last 6 digits of your cards
Name of the countries you are planning to visit
Travel dates
For Debit Cards
There are 3 ways you can place a debit card travel notification:
Send an email to cu.debitcard@idbglobalfcu.org
Log in into Online Banking and fill out the online "Debit Card Travel Notification" form under "Forms", or
Call our 24/7 Debit Card Call Center at: 1-855-735-0580
For Credit Cards
We are excited to announce that a new and improved IDB Global Federal Credit Union Credit Card experience within Online Banking is here! Members can enjoy an optimized experience on any device — desktop, tablet, or mobile.
To place a credit card travel notification:
Log in to Online Banking
Click on "My Credit Card" in the Navigation Blue Bar.
Click on "Travel Notifications"
Desktop: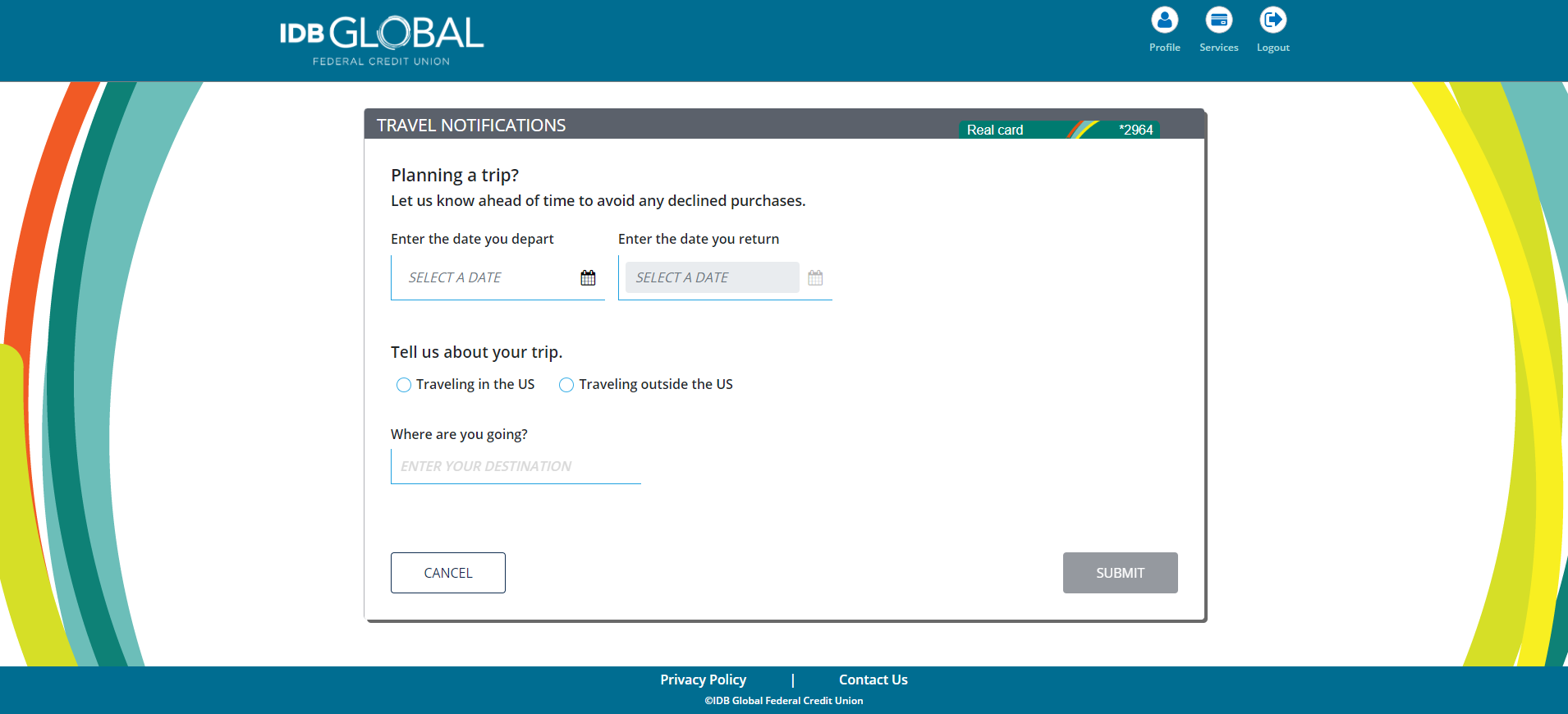 IDB Global FCU Mobile App: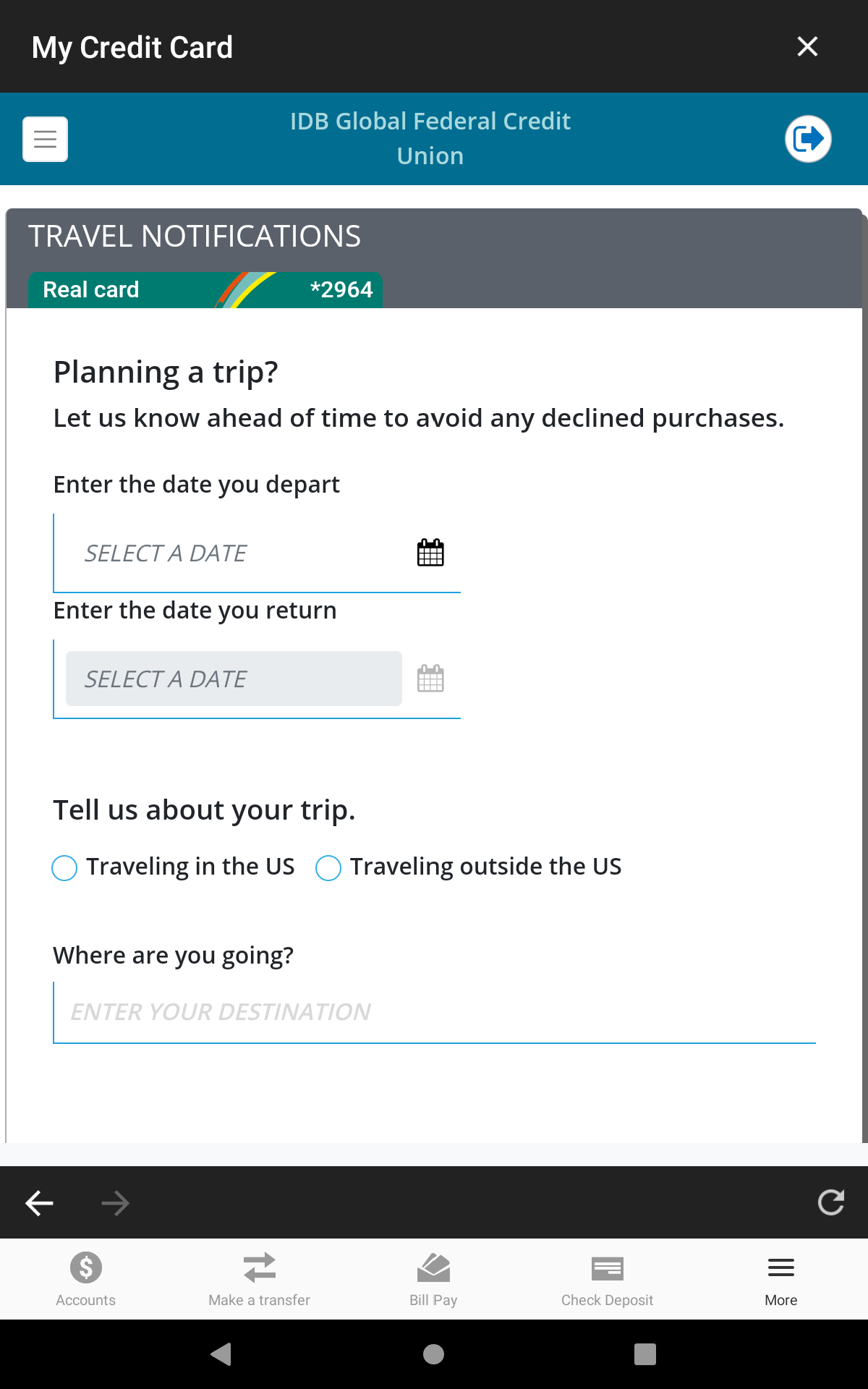 To enroll your IDB Global Federal Credit Union Credit Card, click on one of the following options for step-by-step directions.