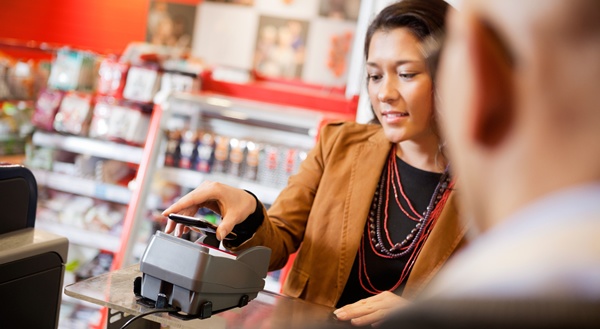 Apple Pay: Your Wallet at Your Fingertips!
Use Apple Pay to make simple, and secure payments
Apple Pay offers a safer, easier, and faster way to complete your transactions without the hassle of carrying a wallet. Simply pair your debit and credit cards with Apple Pay to pay at participating stores, websites and apps!
How to Get Started with Apple Pay
Open the Wallet App and tap the Plus icon
If you already have a debit or credit card on file with iTunes, select and enter the card security code. If you haven't yet, enter your card information and follow the steps on the screen
Tap next. We will then determine if you can use your card with Apple Pay. We will request more information from you if needed
Tap next, then start using Apple Pay!
---
Instructional Video
How to Make Purchases with Apple Pay
Connect: Select the IDB Global Federal Credit Union credit or debit cards you want to add to Apple Pay
Pay: Hold your Apple Device near the contactless reader, and place your finger on Touch ID or enter your password
Verify: Keep your phone by the reader until it vibrates and beeps, indicating that the payment was accepted
Try Apple Pay today! If you need assistance, please reach out to us during our business hours at 202-623-3363 or via Skype (myidbglobalfcu). A representative will be happy to assist you!
---
Don't have a debit card or credit card? Apply today!