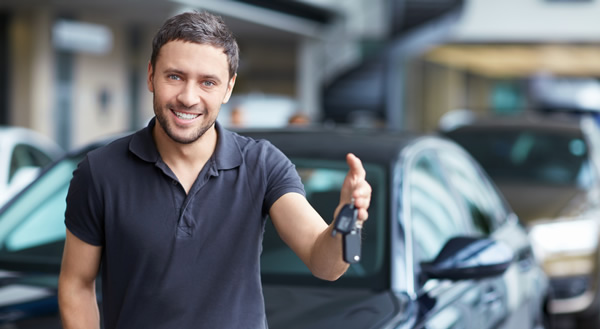 Country Office Loans
Loans for International Employees
The IDB Global Federal Credit Union provides home improvement loans and automobile financing to Inter-American Development Bank (IDB) and IDB Invest international employees working outside the United States at a Country Office.
Already a member?
apply online check application status
Not a member yet? Become a member and apply for a Country Office Loan!
5 reasons to apply
Flexible options
Personalized service in both English and Spanish
Low rate loans that cannot be found elsewhere
Quick and simple application process
No fee or penalty for pre-payment
---
take the first step!
To complete this Loan Application you will need:
A description of the vehicle to be purchased.
Copy of most recent pay statement which includes deductions from salary.
---
REQUIREMENTS
Eligibility
Permanent or Fixed-term IDB or IDB Invest international employees working at Country Offices with two or more years of continuous service.
Maximum Loan for International Members
Up to 50% of employee's annual salary with a limit of $40,000.
Terms of Loan
Loan denominated and disbursed in U.S. Dollars with 7-year amortization schedule and payments in U.S. Dollars.
Interest Rate
Variable rate based on index of 1 year U.S. Treasury obligations. Your starting interest rate will be the index rate in effect at the time your loan is approved plus the required margin of 3.00%
Rate Adjustments
The interest rate will be adjusted annually on the first day of January. Adjustments will be limited to 2.00% per quarter with a maximum of 6.00% over the life of the loan.
Security
Irrevocable assignment of IDB or IDB Invest termination benefits to the Credit Union.
---
VISA Classic National
Do you need a credit card? The IDB Global Federal Credit Union has tailor-made a credit card exclusively for the IDB Country Office Staff with amazing rates and travel benefits. Visit our Credit Cards page for more information.
Country Office Loans Rates
Effective as of 07/01/2023
Repayment Term
(months)*
Interest Rate
Margin

International Employees

up to 84
7.875%
3.00
Other Requirements
Irrevocable authorization to IDB or IDB Invest to deduct loan payments from your salary and pay U.S. Dollars to the Credit Union.
Property insurance for the amount financed with Credit Union listed as loss payee.
Full repayment of loan if employment with the IDB or IDB Invest is terminated.