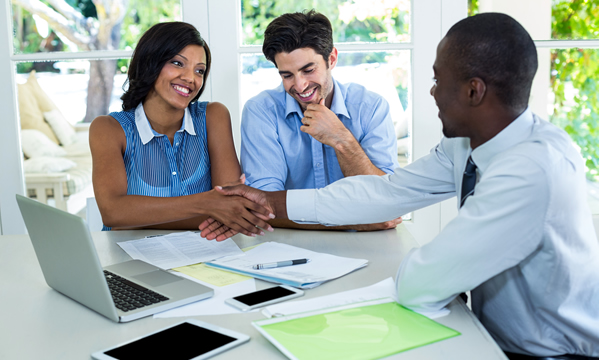 Credit Management
How to protect, use and establish credit
In the United States, building credit is an essential step when making certain financial decisions, such as buying or renting an apartment, applying for a loan, or getting a credit card. At the IDB Global Federal Credit Union, we are dedicated to helping you protect, use, and establish your credit.
understanding credit scoring
A credit score is based on information about you and your credit experiences, such as your bill paying history, the number and type of account you have, late payments made, collection actions and outstanding debt. Creditors will compare this information to the credit performance of consumers with similar profiles.
Points are awarded for each factor that helps predict who is most likely to repay a debt. The total number of points in your credit score, helps predict how creditworthy you are.
HOW TO ESTABLISH CREDIT HISTORY
It's easy to qualify for credit if you already have a good credit score, but what if you don't have credit history? That is a common problem for people who recently arrived in the United States, just started working, work in the home, always pay in cash, or for those who do not have assets or accounts in their own names.
The first step to take is to establish credit history. Building credit takes time, so it's important to begin building your credit before you really need it. According to Experian, a national credit bureau, there are many ways to build credit with or without a credit card:
---
How to Build Credit with a Credit Card
Open your first credit card account
Get a secured credit card
Open a joint account or become an authorized user.
Request a credit limit increase.
---
How to Build Credit without a Credit Card
Pay student loans diligently
Take out an auto installment loan
Obtain a secured loan
Demonstrate good money management habits
---
How to Improve Your Credit Score
Fix errors on your credit report
Close account you no longer use
Pay all bills on time
Reduce debt levels
Never exceed your credit card limit
Never bounce checks
Tips for Protecting Your Credit
Always safeguard your credit, debit and ATM cards, as well as your account and personal identification number (PIN). Carry only the cards you expect to use, and keep the others in a safe place. And, to prevent identity theft, when you discard documents with account numbers on them, be certain that the numbers can't be read- shred if possible.
---
To order a copy of your credit report, contact one of the three reporting companies:
Equifax
800-685-1111
www.equifax.com
---
Experian
888-397-3742
www.experian.com
---
TransUnion
800-888-4213
www.transunion.com
---
To obtain a free copy of your credit report, click here.
---
QUESTIONS ABOUT CREDIT AGENCIES CAN BE DIRECTED TO:
Federal Trade Commission
www.ftc.gov - 877-FTC-HELP
National Foundation for Consumer Credit
www.nfcc.org - 800-388-2227