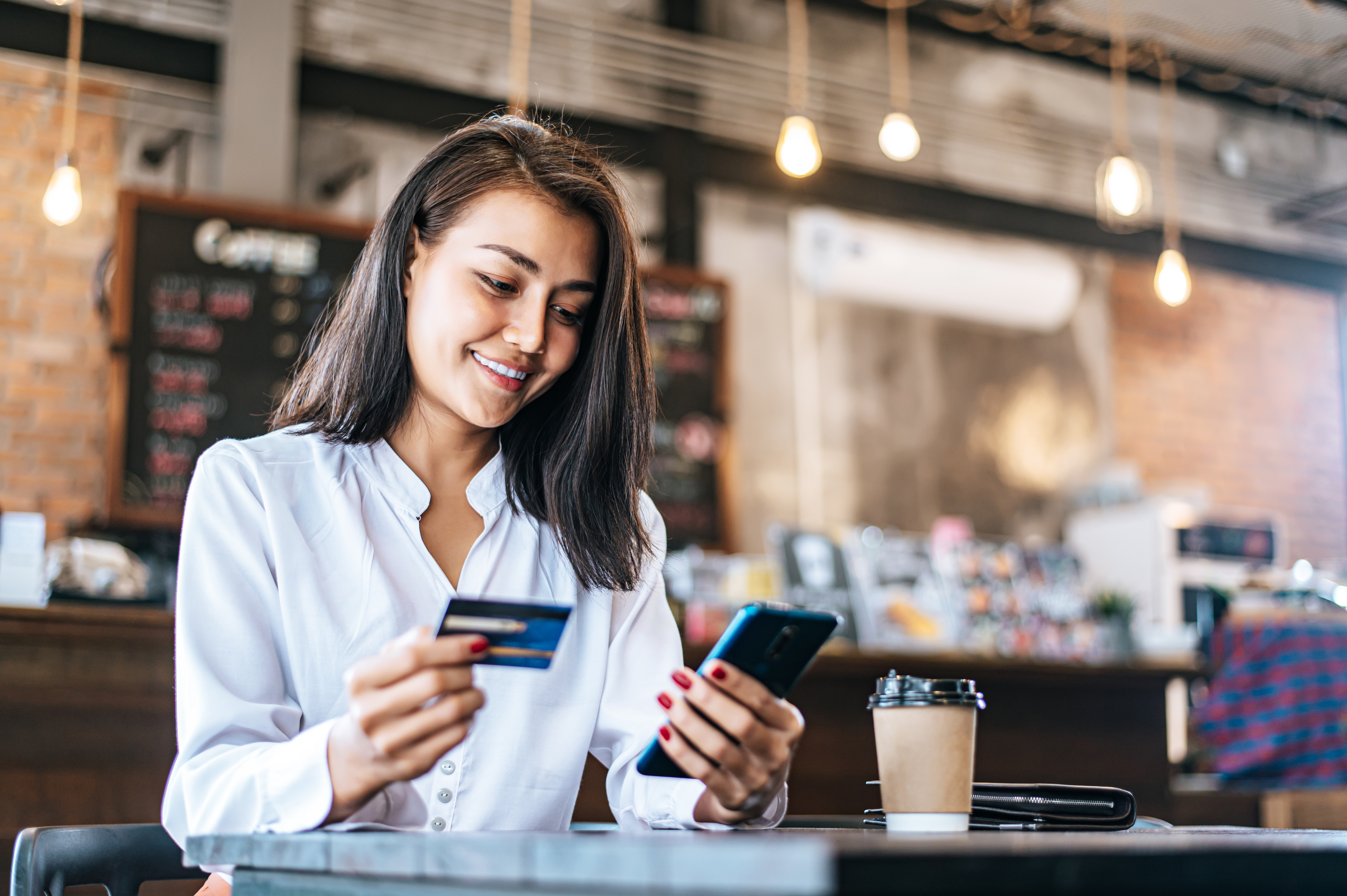 Blog - How IDB Global Federal Credit Union Helped a Member Victimized by Fraud
Updated on November 23, 2022
How IDB Global Federal Credit Union Helped a Member Victimized by Fraud
November 23, 2022
If you are like most people, the holiday season is a busy time with gift-giving, family celebrations, and travel. As a result, it is an easy time of year to let your guard down regarding scams. And that is exactly what scammers are counting on.
Recently, one of our IDB Global Federal Credit Union members fell victim to fraud in the form of a phishing attack. While it was a stressful situation for the member, we helped her recover most of the stolen funds.
A full recovery is not always the case, so please read her cautionary tale below, as well as several ways to protect yourself from these and other scams. Even though she got most of her money back, she lost a lot of something that is not recoverable -- time and sleep. Money, time, and sleep are precious, especially during the holidays.
Our Credit Union Member's Story
Several months ago, our Credit Union member, Andrea*, received a message via email informing her that PayPal was charging her $180. The email asked for verification that this was a proper charge and, if not, to call the number listed in the message.
"I did not recognize the purchase, so I called the number and a very well-spoken man answered and said, in a voice that seemed to carry a lot of authority, 'Do not worry, you are the victim of a scam, but I am here at PayPal to resolve the problem,'" says Andrea.
The "representative" added that there was not one scammer, but rather six scammers, and it was best to address them one at a time. He provided Andrea with step-by-step instructions that began with her proving she owned the account by transferring money from her Credit Union account to PayPal, which he would then transfer back to begin the cleanup process.
"So, I did what was requested and made six or seven more transfers, none of which were returned to me," says Andrea, who thought that, with each transfer, she was reversing the various scams. "The whole process took maybe 45 minutes," says Andrea. "Then I had another commitment and had to hang up, so we agreed to resume the conversation the next day since, according to this man, we still had to deal with 'other scammers."
The next day, when Andrea did not see any of the transferred money returned to her Credit Union account, she became suspicious. "I immediately called the Credit Union. They told me that had I called them the day of the incident, they would have been able to suspend the transactions pretty easily," says Andrea.
Regardless, IDB Global Federal Credit Union representatives got to work, supporting Andrea and tracing the fraudulent transactions. Pending the eventual retrieval of the money, the Credit Union promptly provided a temporary credit to Andrea's account for 95% of the fraudulently transferred money.
"The whole process took some two months, but I am happy to report that almost all the money I had transferred to the scammer was retrieved. So, my gratitude to the Credit Union is deep and heartfelt," Andrea says.
Similarly, we were proud to have helped Andrea in her time of need. Her story is not uncommon, so read on for more ways you can protect yourself.
* Andrea is not our member's real name.
Four Key Takeaways to Keep You Safe
If you receive a text or email claiming to be from your financial institution, verify the number or address independently via a Google search. Another effective way to determine authenticity is to input the address or number with words like "fake websites," "identity theft," or "scam" and see what results come back.
Never share your personal or financial information, such as full Social Security Number, account number, or birthday, with a representative who calls you, even if they claim it is for verification purposes. Instead, hang up and call the financial institution or entity back with a verified phone number from their official website or paperwork. Chances are, the financial institution did not make the original call.
Never open links shared with you in texts or emails if you do not know the sender or did not request the link. If you are suspicious, call the institution it purports to originate from using an independently verified number and ask if they sent it.
Legitimate financial and other institutions never ask you to pay substantial sums to prove you are an account holder. Yes, at times, they will request permission to make micro-transfers, but these are always in amounts of less than a dollar and always immediately reversed.
Eight Other Scams to Watch Out For
Life would be easier if there were only one type of financial scam. Unfortunately, there are many, but do not worry because with a little knowledge, you can keep your personal and financial information safe. Here are eight scams to guard against:
Malware Scams: In these schemes, scammers send you links to websites containing malicious content or downloads that infect your computer with malware. They may also claim that your device is already infected, and, for a fee, they can solve the issue before damage occurs. Never trust any unknown and unsolicited links or offers.
Friend Request Scams: With these social media attacks, scammers send you "friend requests" from bogus accounts to gain your trust and access your personal information. Never share sensitive personal or financial information through social media.
Survey Scams: Scammers ask you to take a quiz or survey in this creative scheme. It might seem harmless and fun, but they are after personal information like birthdays, relative names, or other information that allows them to access your accounts through verification questions.
Prize Scams: In this fraud, scammers promise a prize to would-be victims if they enter their contest(s). hey may also claim that you already won a prize and merely need to pay the taxes to collect it. Again, never enter personal information or send money to these claims. If it is too good to be true, it probably is!
Job Offer Scams: The scammer contacts you about a job opportunity, usually through email or social media. They then ask for personal information like your Social Security Number or account information, or they ask for an application or other fee to secure the job.
Catfishing Scams: This type of fraud entails scammers making fake social media profiles to con you into thinking they are another person. They prey on trust in order to swindle money from you.
Business Opportunity Scams: These scams revolve around someone offering you a chance to generate income by investing in their organization. But, more often than not, the organization is simply a sham meant to swindle you.
Phone IRS Scams: This age-old scam features a phony IRS agent calling you with a demand for payment of back taxes. They take advantage of the fact that a call from the IRS is universally stressful. They may also threaten fines, foreclosures, or jail. Do not fall for it. The IRS does not contact taxpayers by phone.
At IDB Global Federal Credit Union, we work every day to protect you and your money from fraud. If a terrible day comes and you become a victim of fraud, then contact us immediately, and we will do all we can to help you get your funds back.
That's the power of being an IDB Global Federal Credit Union member. We are here for you, like we are for Andrea.
Financial Partners Anytime, Anywhere!