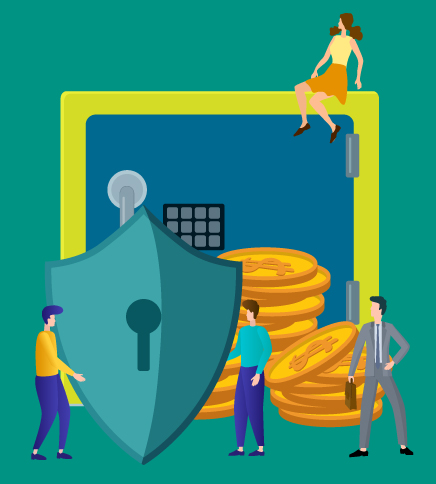 Blog - Your Credit Union - Safe and Secure
Updated on March 13, 2023
What a crazy week it has been! As the sudden collapse of Silicon Valley Bank (SVB), as well as Signature Bank, reverberates across the financial services industry, I want to assure you that IDB Global Federal Credit Union remains financially strong and secure. The financial positions and circumstances that led to SVB and Signature's downfall are not shared by our Credit Union. Here are some key reasons why you can have confidence in IDB Global Federal Credit Union:
Strength and Stability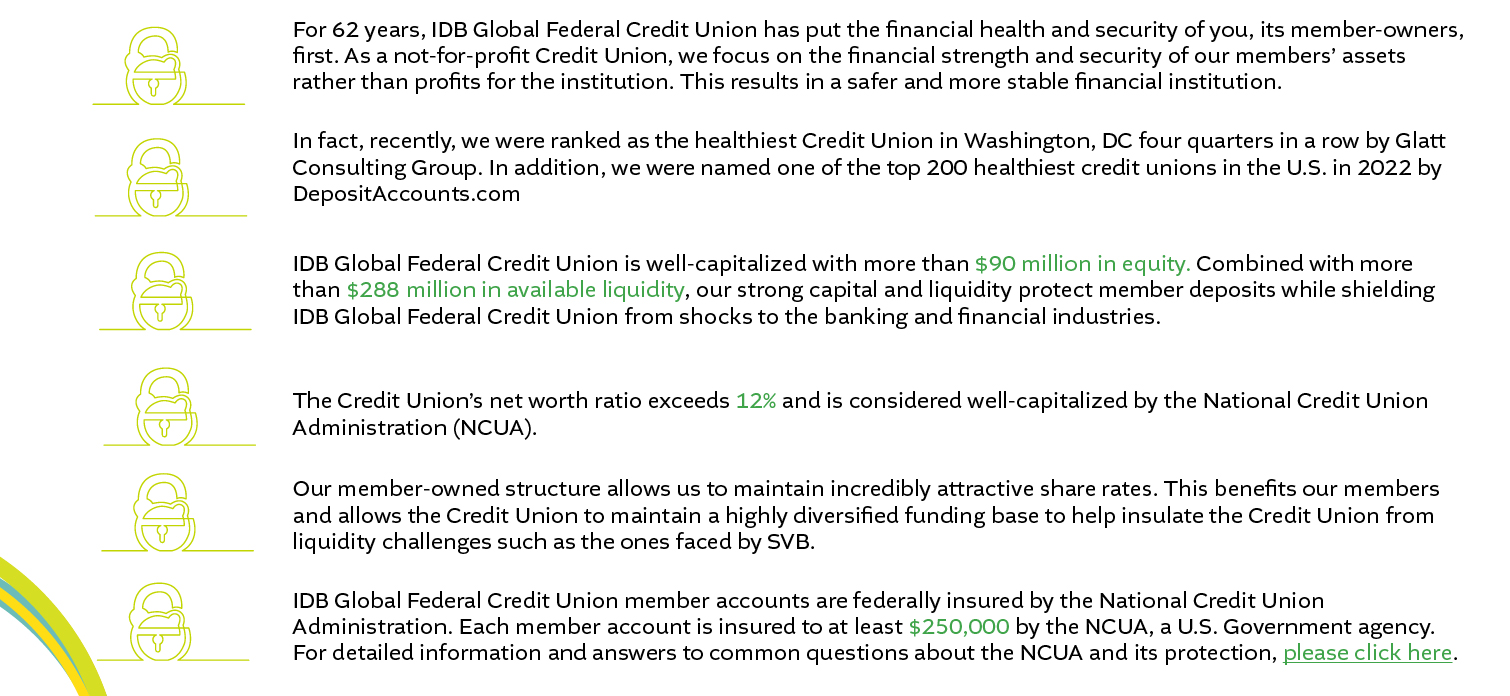 We at IDB Global Federal Credit Union are committed to maintaining a secure, strong and stable financial institution. Our member-owned cooperative structure, focused on the financial health and strength of members above profits, has resulted in a steadily growing Credit Union that you can rely on to be there for you and your family now and into the future. At IDB Global Federal Credit Union, our focus is you.
If you have any questions, please contact us. We are here for you.
Chip Lusk, CEO
IDB Global Federal Credit Union
Your Financial Partners Anytime, Anywhere