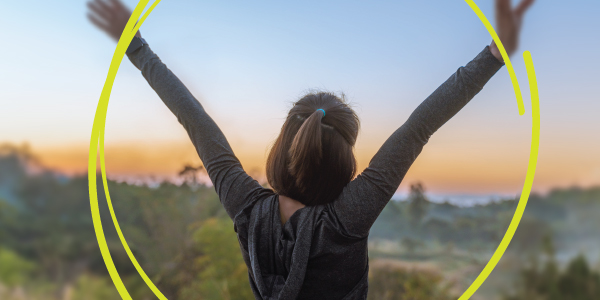 Blog - 5 Ways to Achieve Your 2023 Financial Goals
Updated on February 7, 2023
5 Ways to Achieve Your 2023 Financial Goals
February 7, 2023
According to Statista, most New Year's resolutions focus on exercising more, eating healthier, and losing weight. We see your financial health just as important as your physical health.
Here are five ways to improve your financial health and your wealth in 2023!
1. Prepare for Tax Season Now
Will you be receiving a tax refund or a tax bill this season? The answer may impact your 2023 financial goals, so preparing now is smart. And for that, IDB Global Federal Credit Union has teamed up with Turbotax®, which can be accessed through your IDB Global Federal Credit Union Online Banking account.
Additionally, we are happy to announce that the 1098 and 1099-INT tax forms for 2022 are available within Online Banking for eligible members. For login questions, please call 202-623-3363 or email cu.branch@idblglobalfcu.org.

2. Pay Down Debt
Any financial adviser will tell you that one of the most powerful and effective moves toward improving your financial health is paying down outstanding debt, especially high-interest rate credit card debt. Fortunately, there are several great ways to do this. For instance, consolidating your higher-interest rate credit card debt into one personal loan can make monthly payments more convenient and save you money. Our personal loans have interest rates as low as 9.00%, typically much lower than credit cards.
Another option is to apply for our NEW Visa® Platinum Rewards Credit Card. If approved, you can take advantage of no balance transfer fees and 0% Introductory APR* for 12 Months! Depending on your transfer amount, you may save hundreds of dollars in interest payments. The card also comes with many other financial and rewards benefits. However you choose to tackle your high-interest rate debt, it is an essential first step towards your 2023 financial health.
*The APR (Annual Percentage Rate) is variable and subject to change without notice. Rates are subject to credit qualifications and approval. Click here for VISA Platinum Rewards disclosure. Introductory 0% APR for new credit cards only.
3. Save More
Yes, we know saving money is easier said than done. But, if you do have savings or manage to achieve savings through your personal budgeting techniques, then it is important to put that money to work for you. Passive income is a great way to build wealth. To help, we offer a full range of Share Certificates to your financial situations and goals. You may open a Share Certificate for as little as $250 and choose a term from six months to seven years. Dividend rates are guaranteed for the term you choose, and your money is insured by the National Credit Union Administration (NCUA) up to $250,000. And the best news is that our current interest rates are as high as 4.50% (4.59% APY*.) So, secure a share certificate and put your money to work for you.
***APY - Annual Percentage Yield. The dividend rate and annual percentage yield will not change for the term of the account. Click here for full disclosure.
4. Track Your Expenses
Cutting expenses, staying on a budget, and hitting your financial goals is not easy unless you keep close track of your spending. And these days, technology makes this easy. We recommend Money Management*, which is free through our Online Banking. This powerful financial tool gives you a complete picture of all your assets, including accounts at other institutions. It also allows you to create budgets, set long-term savings goals, view a detailed net worth analysis graph with gains and losses, and monitor your cash flow. And it will help you create an expedited debt payoff plan so that you may reduce your expenses and increase your savings. Go to idbglobalfcu.org/moneymanagement to enroll.
We also recommend using our Digital Receipts tool, accessed through the IDB Global Federal Credit Union Mobile Banking app. You can capture, store, and sort your receipts through Digital Receipts. Once captured, you can export detailed reports in CSV, PDF, or Excel format to show where, when, and how you spent your money. With these two solutions, you will get a great picture of your financial health and have tools to improve it.
* Digital Receipts functionality is optimized for U.S. mobile application users.
5. Speak to a Financial Advisor
In today's complex financial world, building wealth takes expertise. Hitting your 2023 financial goals, let alone your long-term financial dreams, requires the best advice and products available. This is why IDB Global Federal Credit Union has partnered with Cetera Advisor Networks LLC*, a full-service broker-dealer firm, to bring our members a wide range of investment services. As a Credit Union member, you can arrange a free consultation with our bilingual consultants to discuss your financial goals. Professional help might be the best way to maximize your financial wealth in 2023, so take advantage of it today.
And there you are. Ready to take on 2023 with a financial plan that puts any goal within reach. Good luck, and if you have any questions, we are always here for you. IDB Global Federal Credit Union, your Financial Partners Anytime, Anywhere.
* The investments available through Cetera Advisor Networks are not insured by the NCUA (National Credit Union Administration) or any other regulatory agency, and are not obligations of or guaranteed by the IDB Global Federal Credit Union or any other affiliated entity. Returns on such investments may fluctuate and investments are subject to risks, including the possible loss of principal. Cetera Advisor Networks Investment Corporation is licensed in all 50 states of the U.S.A but the publisher of this Web site is licensed only in the District of Columbia. Cetera Advisor Networks is not soliciting business in international jurisdictions where it is not registered.